THE VIRTUAL REALITY PROJECT
Escape Velocity is a VR experience that puts the audience into the minds of four refugees that were forced to leave their respective home countries. The audience gets to experience their very personal stories from the viewpoint of the main protagonist – filmed in stereoscopic 360 ° video and presented in VR.
Many people perceive the refugees coming to Europe as one nameless, faceless mob that threatens their social security and way of living. We want to help change that perception by letting our audience experience life from the perspective of four individuals who are just as relatable, complex and "real" as anyone else. They do have names. They do have faces. And they have all kinds of interesting stories to tell.
The project was funded by Wirtschaftsagentur Wien.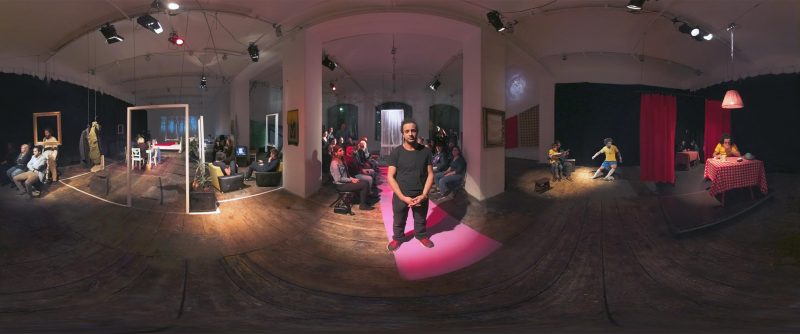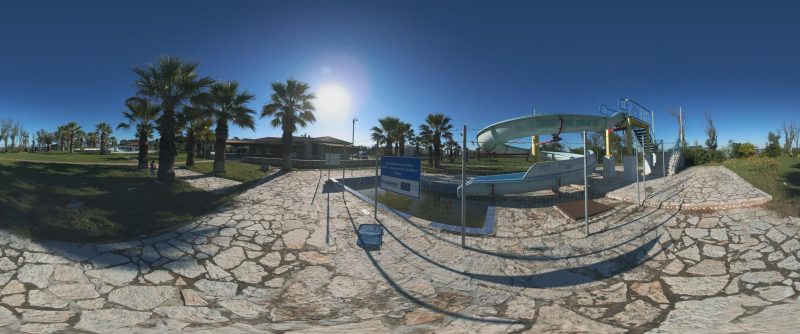 4 RE­FU­GEES. 4 DI­REC­TORS.
THE STORIES
Each of the four stories, or "episodes", is self-contained and accessible from an interactive main hub. A story lasts between three and five minutes. Tonally and stylistically the stories are wildly different, as each one is directed by a different director with a very specific approach to the medium of VR and storytelling in general.
Junge Römer served as production company, providing the technical equipment and staff (DOP, editor, sound and light engineers, etc) while giving creative freedom to the refugees and the directors who worked with them, telling their stories.
The project premiered at the Diagonale 2018 in Graz, Austria. It was later released to the general public, in the form of an app for VR devices like the Oculus Go and the Samsung Gear VR.
UHNCR and IOM have used the project for educational purposes with great success.