HIGH-TECH MEETS HIGH CULTURE
The "Mythos Mozart Experience" welcomes guests from all over the world to Vienna's famous Kärntnerstrasse – or, more precisely, to the address where Wolfgang Amadeus Mozart once drew his very last breath – to transport them to the Vienna of Mozart's lifetime. The journey takes them through several very differently designed rooms, which feature all kinds of technical innovations to fascinate the audience. Junge Römer had the honour and great pleasure of designing the first room of the exhibition.
We created this magnificent avatar gallery in collaboration with Junge Römer. It was a fun, wonderful, entertaining partnership right from the start. It was also an exciting endeavour that, at times, we didn't really believe was possible – but Junge Römer made much more possible than we ever imagined. (translated from German)
Christopher Widauer
Creative Director Mythos Mozart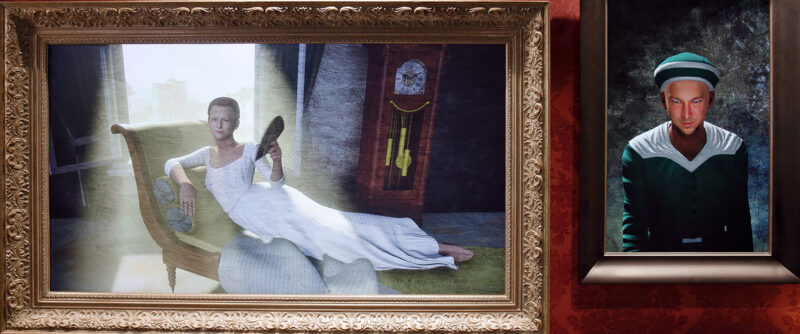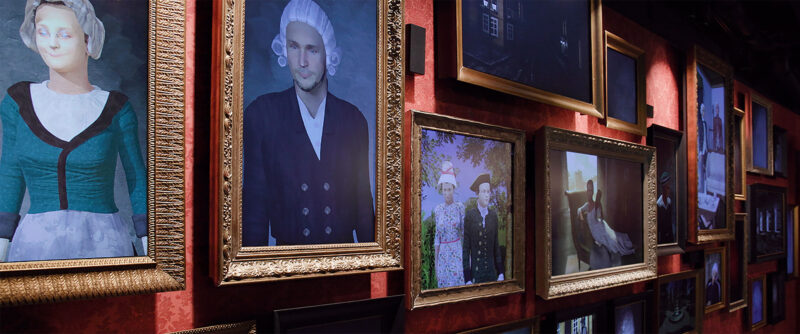 VIENNA WITH A DASH OF HOGWARTS
Immediately after entering the exhibition space, the visitors have the opportunity to take a photo of themselves at two terminals. Based on this photo, an AI generates a 3D model within a few seconds, which is then placed on one of a total of 23 living paintings, where it interacts with the avatars of the other guests – Because ever since a certain young and bespectacled wizard anchored the idea of a living painting in our collective consciousness, there's hardly anyone who doesn't enjoy such a sight.