A GLOBAL EXPERIENCE
As of now, the app has been translated into 13 languages. To communicate the fact that people from all over the world are spending their holidays in Austria, we put a world-map on the app's front page that shows where all the users who participated originally come from.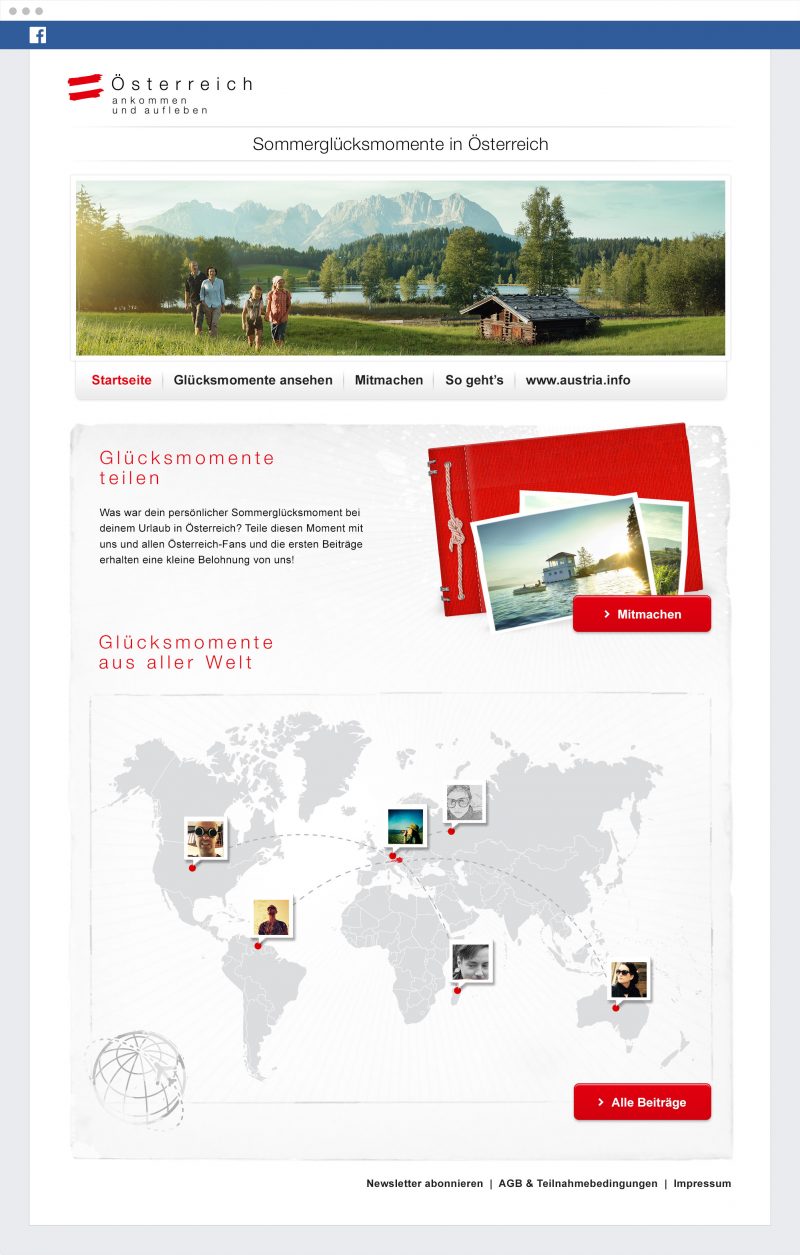 THE INTERNATIONAL SCRAPBOOK
Taking part is a very simple process: Choose one out of the four available templates "Nature", "Food & Drink", "Culture" or "Relexation", upload your photos, enter a few words describing that special moment – and there you go. You just added another page to the ever growing compendium of summer highs.