USER VS. USER
The players humiliate each other in an all-new genre-mix we like to call "Battle Jump 'n' Run": While one player jumps and runs through colourful levels reminiscent of classics like "Super Mario Bros.", the other player is able to place all kinds of traps and enemies in his or her opponent's way. All it takes is one little mouse click to unleash ferocious evils like rocket-propelled penguins and ninjas on Segways.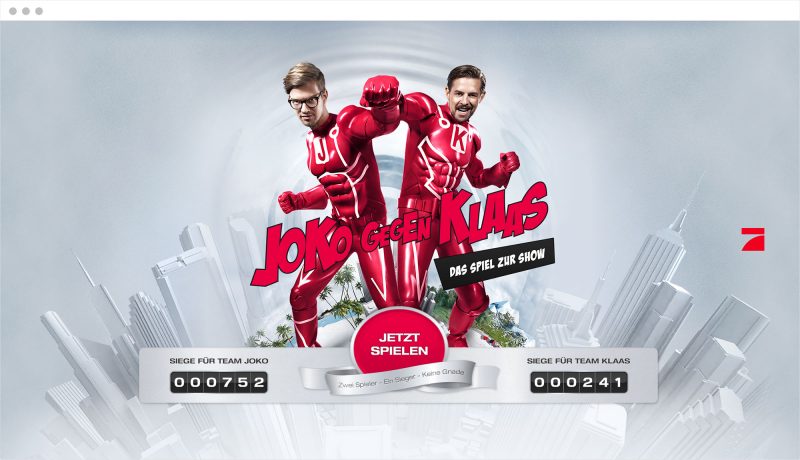 "SCHADENFREUDE" – A GAME FOR TWO
Our multiplayer engine makes sure that all users connected to the server are automatically paired with suitable enemies. Should no human opponent be currently available, a cpu-controlled bot will be deployed.