VR SALES – THE NEXT GENERATION
Over the past few years, we've been privileged to provide Hilti's sales teams with new enhancements and updates to our custom-developed VR Sales Tools. For the launch of the Nuron platform, which is built on innovative high-performance batteries from Hilti, we went one step further and developed a new generation of our VR sales experience: razor-sharp stereoscopic 180 ° videos and interactive 3D worlds captivate the audience more intensively than ever before – and demonstrate once again that virtual sales presentations lead to very real sales.
DIFFERENT FLAVOURS FOR DIFFERENT INDUSTRIES
To date, we have developed three versions of the Nuron Experience, tailored to different industries in the construction world. For example, part of the "Industry & Steel/Metal" Experience takes place in a manufacturing hall, while the audience of the "Plumbing-Heating-Air Conditioning-Electrical" Experience finds itself on an indoor construction site. This ensures that customers only learn about those features and application areas that relate to them and their industry.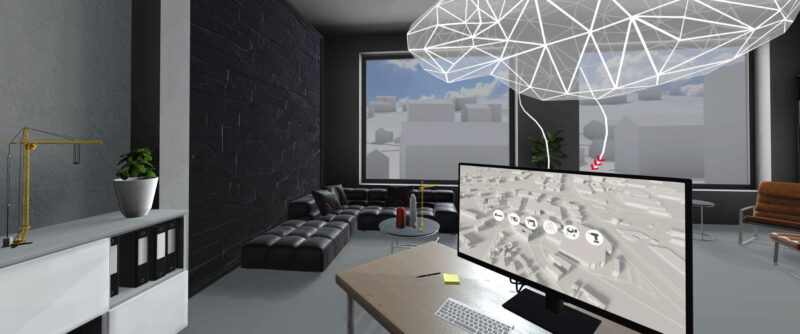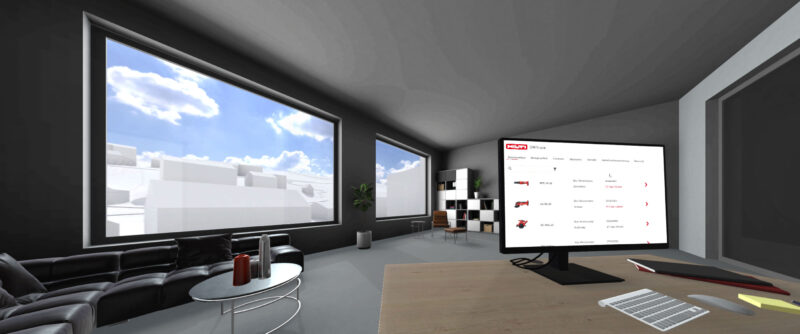 The collaboration with Junge Römer was uncomplicated, creatively productive and profitable at every stage of the project. Junge Römer were absolutely reliable and always delivered the highest possible quality. (translated from German)
Alexandra Barl
Customer Centricity Manager, Hilti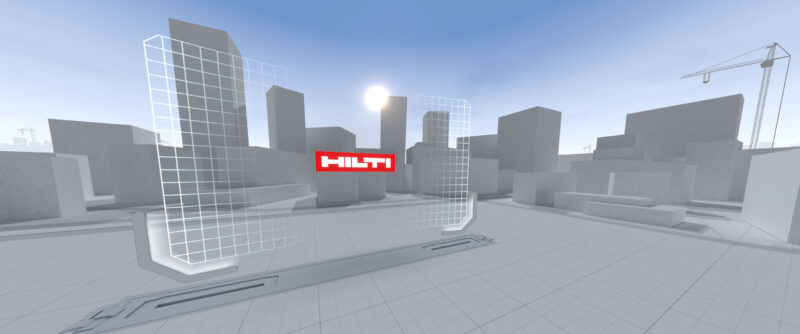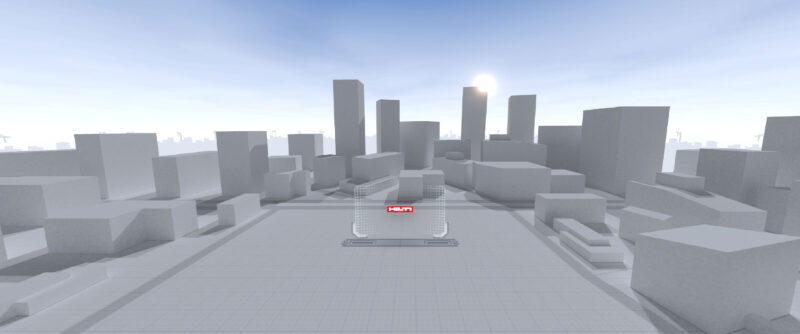 THE PERFECT MATCH FOR 180 DEGREES
The 3D movies included in the Nuron Experience are a prime example of VR videos that work perfectly in 180 °. Since the audience's focus is on the action that takes place directly in front of them, you can easily do without the full 360 ° and instead enjoy the much sharper image quality in direct comparison. The spatial "VR feeling" remains completely intact.
MORE HILTI VR
We also want to be innovative when talking to customers, which is why we use immersive VR experiences to enable our customers' decision-makers to experience the benefits of Hilti products. We bring the construction site directly into the office, so to speak. This is a great way to demonstrate our products and make them tangible. (Translated from German)
David Selzer-Trojan, MA
Hilti Austria