VIDEO GOES INTERACTIVE
Our client asked us to add a new interactive layer to an image-video that was already published on the web. By utilising the Youtube API we were able to pull the existing video into our microsite where it became the foundation for an entirely new interactive experience.
The movie tells the story of a young student of architecture looking for inspiration. Needless to say, he finds plenty of it on his journey to Austria.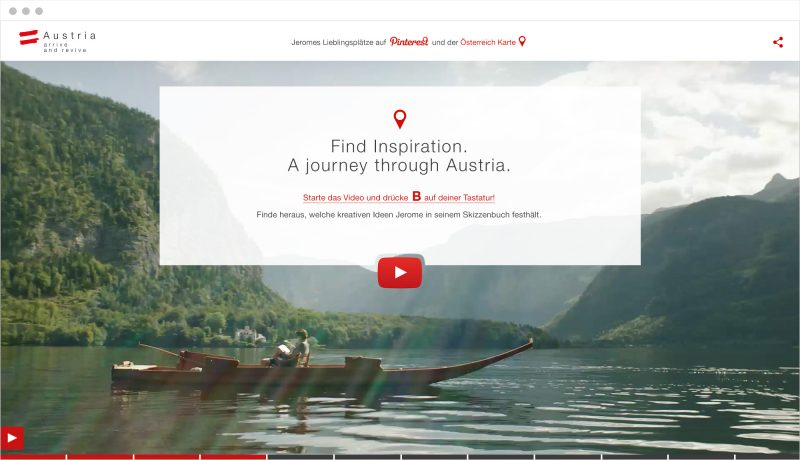 AN INTIMATE LOOK
There are multiple scenes in the movie that show our protagonist scribbling something into his notebook. We wanted to give our audience a chance to find out about the contents of his book – our student's scribbles and drawings are now just a press of a button away.
In order to achieve this, we had to create a bunch of illustrations as well as a framework that makes the smooth transitions from video to notebook possible.