NOBODY SAID IT'S GONNA BE EASY
"Die perfekte Minute" is a German TV show asking it's candidates to pull various "stunts" like balancing dishes in a timeframe of sixty seconds. Our users also have a minute to accomplish their goal: They have to stack different geometrical objects up to a required height or navigate marbles through mazes, if they want to reach the next level and ultimately win cool prizes.
POWERED BY ACTUAL SCIENCE (KIND OF)
A fully featured physics engine takes care of reeling towers that collapse in spectacular ways. The game can be enjoyed alone or in a cooperative realtime multiplayer mode.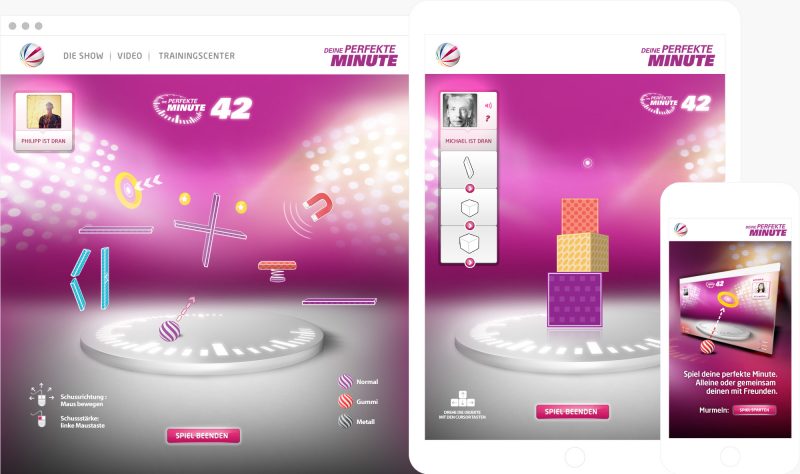 LIGHTNING STRIKES TWICE
The sequel took things one step further by giving the users a chance to win € 10.000 by playing with marbles.